Tired, overworked engine? Not a problem. At Triple Threat, we execute both in-frame and out-of-frame complete engine overhauls to keep your engine running smoothly. From stripping it down and assessing the damage to replacing the necessary parts and reassembling it to look finer than it did before, we handle every aspect of the engine overhauling process.
Whether we're working with Original Equipment Manufacturer (OEM) or aftermarket parts, we guarantee to deliver the exact service, workmanship, and end product you — and your engine — needs every time.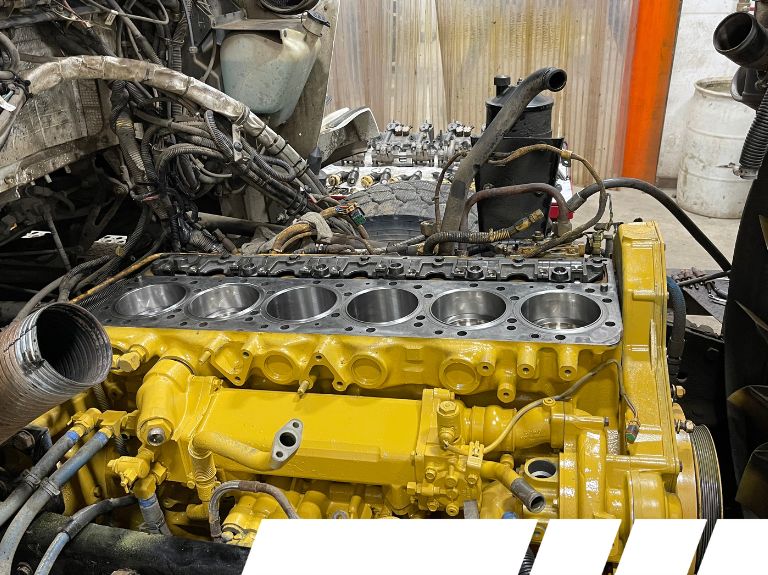 Experienced in everything
Our shop technicians specialize in all makes and models of heavy-duty trucks, including – but not limited to – Kenworth, Peterbilt, Western Star, Volvo, and Mack. They're also highly trained in servicing all major engine brands: Cummins, Caterpillar, Detroit Diesel, Paccar, and Volvo, to name a few.
Beyond the major makes and models, we're always up for a challenge. Our team is constantly looking for new skills to sharpen and engines to learn, so we don't back away from the odd or obscure jobs.
We keep our work in-house. This means we know the parts we used, the service we gave, and the end product we deliver inside and out. Not only does this reduce the time for each job – meaning you get back to your job faster – but it also means that you get our own experienced team, products, and guarantee every single time.
Doing all our work in-house also lets us provide the same quality service to each of our customers. Whether we're working on the engine in your company truck, the whole fleet, or the equipment you need to keep your business running, you'll always get the same prompt and professional service.
Contact today for a custom quote.